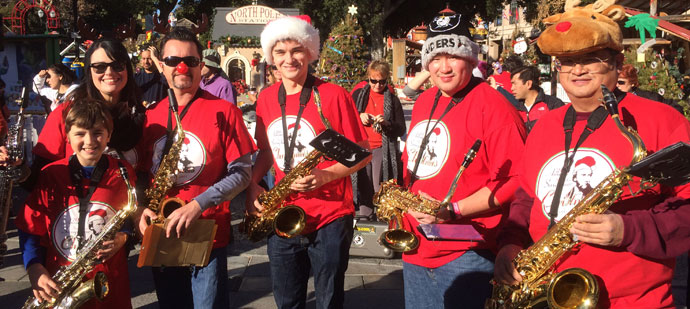 San Jose Saxophone Christmas is a holiday tradition for saxophonists from all around the SF Bay Area (and beyond!) who spend a day each December playing Christmas carols at two public performances.
The 22nd annual San Jose Saxophone Christmas is Saturday, December 19, 2015.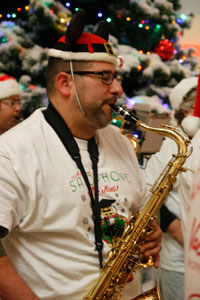 We welcome saxophone players of all types: sopranino, soprano, alto, tenor, baritone and bass players. We also welcome unusual saxophones (and sax relatives) – our events often include unusual saxes such as soprillos, Saxellos, C Melody saxes, Conn-O-Saxes, sarusophones, and contrabass saxes! The 2014 San Jose Saxophone Christmas included 204 saxophone players, and the fourth annual Sacramento SaXmas included 45 players!
Registration is now open!