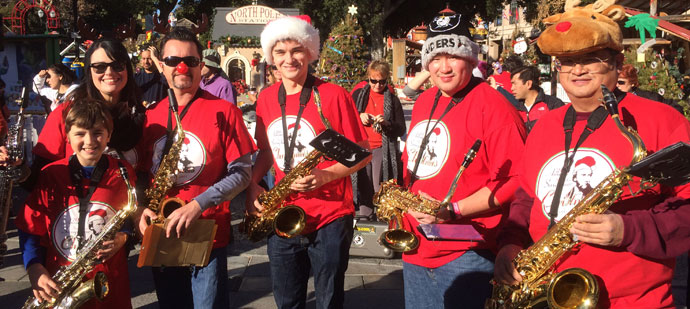 San Jose Saxophone Christmas is a holiday tradition for saxophonists from all around the SF Bay Area (and beyond!) who spend a day each December playing Christmas carols at two public performances.
The 2015 San Jose Saxophone Christmas included 218 saxophone players! Thanks to all who played and those who came to our performances.
The 23rd annual San Jose Saxophone Christmas will be on Saturday, December 17, 2016. Sacramento Saxophone Christmas is scheduled for Saturday, December 3, 2016.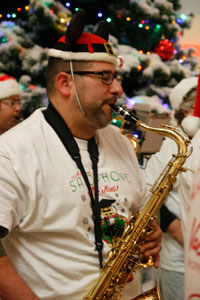 We welcome saxophone players of all types: sopranino, soprano, alto, tenor, baritone and bass players. We also welcome unusual saxophones (and sax relatives) – our events often include unusual saxes such as soprillos, Saxellos, C Melody saxes, Conn-O-Saxes, sarusophones, and contrabass saxes!
Details and registration information will be posted here in November 2016.